External Gates For Mushroom Farm
An external, sliding gates for mushroom farm are one of the most important elements of a well-designed mushroom farm. The correct as well as optimal parameters of insulation and tightness guarantee stability of proper climatic conditions within the growing room.
Easy to assemble.
Very easy to operate – gates are user-friendly thanks to being easily opened and closed by a single person by means of an external opening mechanism.
The frame of the gate leaf is made of aluminium profiles. Silicone gasket is applied without additional rivets or tapes, which enhances its durability.
The gate can be supplied with a stainless steel top eccentric clamp, enhancing the gate's tightness.
Profiles of gate leaf prepared for 80mm thick sandwich pannels.
The internal joining elements of the leaf are made of stainless steel.
Dimensions: width of the gate leaf is 5610 mm; height of the gate leaf is: 3470mm.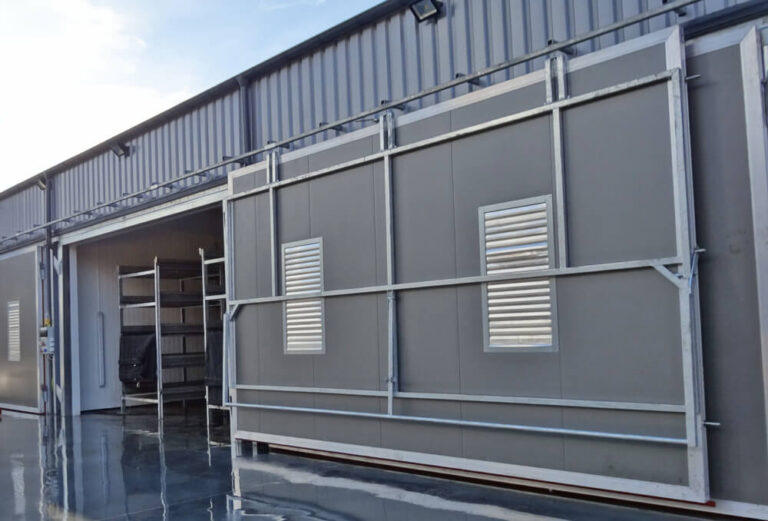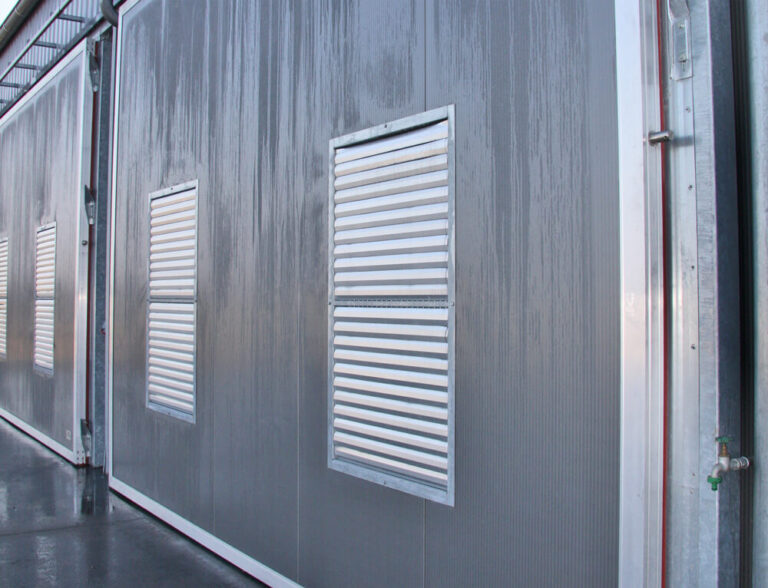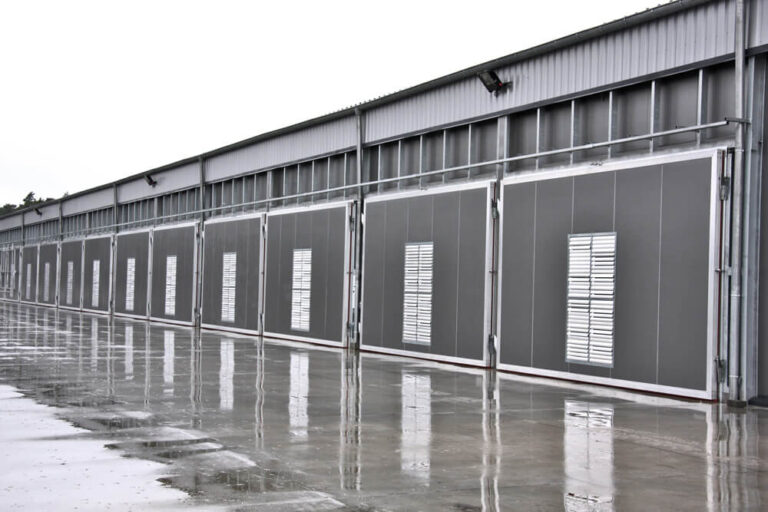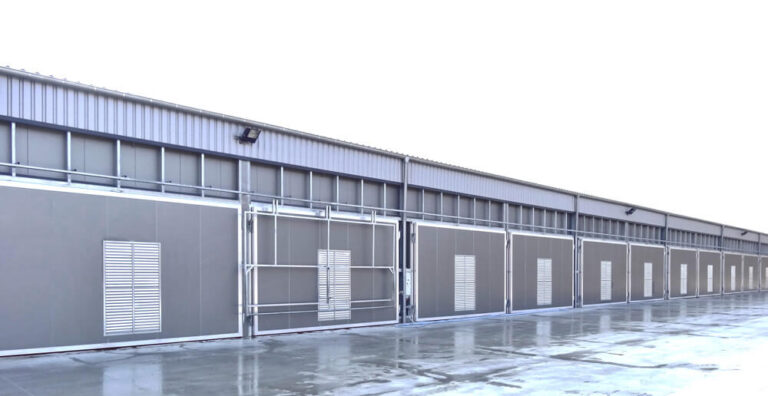 Check how we can help you