Picking Trolley For The Lowest Beds
Mushroom picking trolley for the lowest beds optimizes the picking process from 1st and 2nd bed. A plastic swivel seat for the picker has been integrated into the main frame of the trolley as well as a table of adjustable height. The trolley can be moved thanks to rotary castors. The picker can either sit or stand depending on which shelf is being picked. The structural elements of the trolley and the tables are made of stainless steel.
Durability (the main frame is made of passivated stainless steel),
Adjustable height of the seat,
Easy to manoeuvre (4 rotary castors with stainless steel bearing),
Equipped with holders for crates,
Equipped with a working table,
Equipped with a waste bucket holder,
Trolley made of passivated stainless steel,
Seat: plastic,
Castors: plastic, encased in stainless steel housings fixed to the frame,
Approx. weight: 16 kg,
Maximum seat load: approx. 90 kg,
Maximum main table load: approx. 20 kg.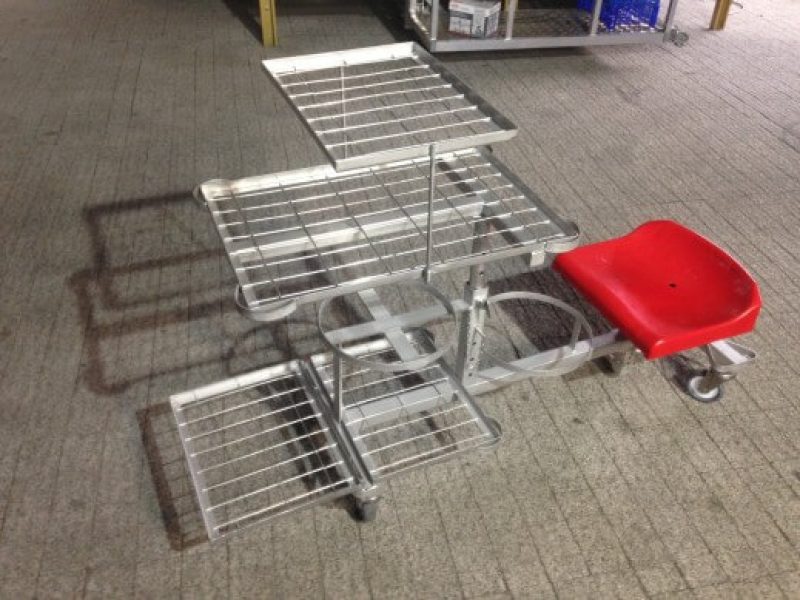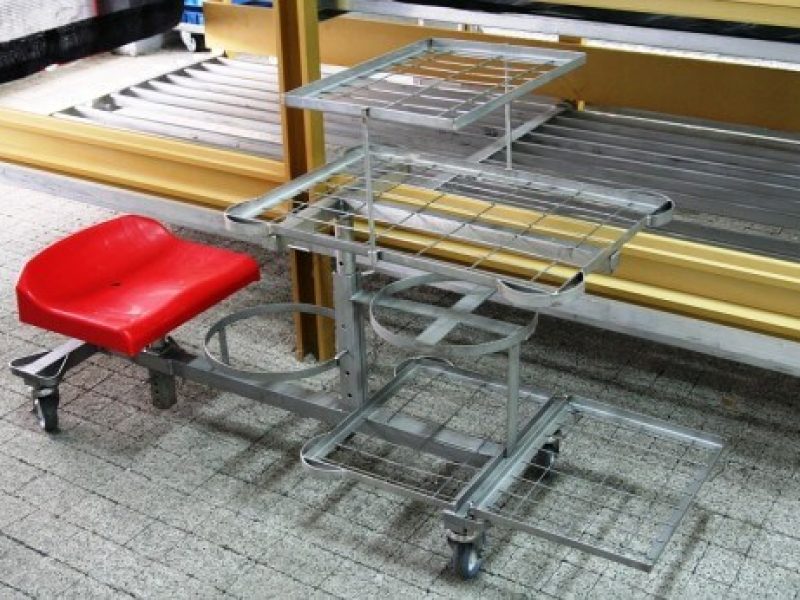 Check how we can help you