Rack and Pinion Picking Lorry
Rack and pinion picking lorry with a liftable platform allows mushroom picking from every shelving bed. The lorry features a working platform with smooth adjustment of its working height.
Made of aluminum and stainless steel,
Railing profiles made of round aluminum tubes prevent picker's unpleasant injuries while picking,
Lightweight and durable construction,
Convenient access to the picking platform through a centrally located front aluminum gate,
Gate latch that prevents accidental opening,
Platform has safety triggers to prevent accidental dislodging from the frame,
Conveniently located unlocking lever that prevents free-fall
Platform's rigid plastic slides do not need lubrication,
Energy-efficient and safe low voltage electric motor,
Weight: starting at 75 kg depending on how it is equipped with additional options,
Platform width: 450 mm (other dimensions available upon request),
Platform length: from 1300 mm (other dimensions available upon request),
Stainless steel ball bearings,
Patented design by Lucky Group of the multi-functional framework components,
Easy to use control panel,
Low voltage [24V],
Quick and easy dismount of the low voltage electrical installation,
Battery Charger included.
Detachable drive,
Detachable platform,
Horizontal drive,
Holder for stem bucket,
Seat for harvesting the lowest bed
An additional tray for empty boxes,
Detachable platform transport wheels.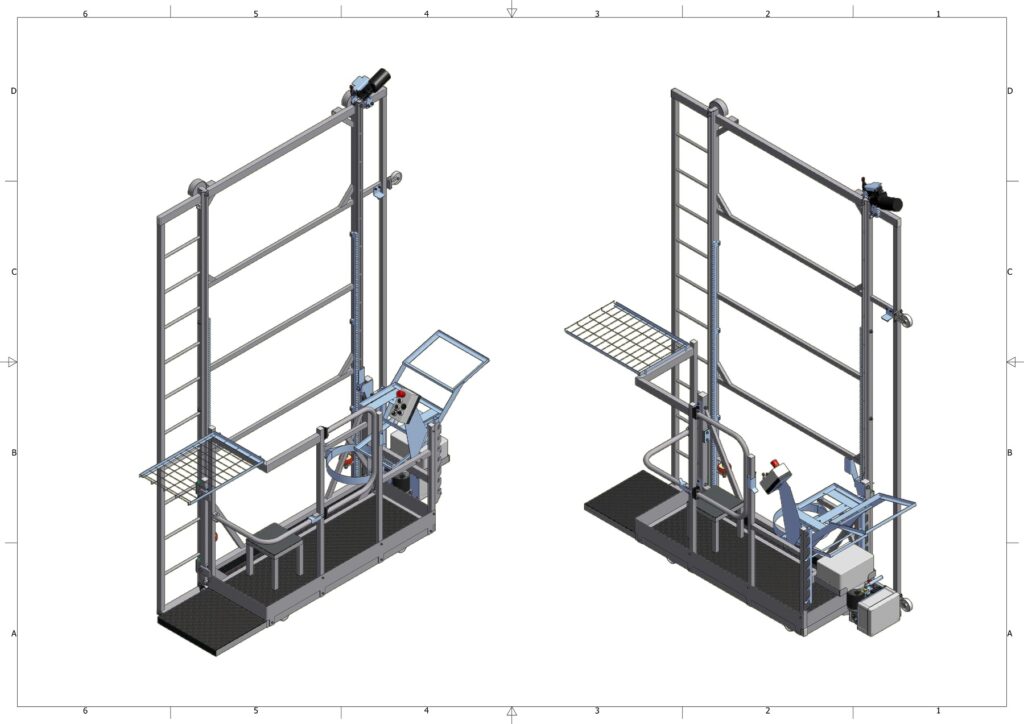 Check how we can help you