Sliding doors are the preferred choice of products allowing access into the growing rooms, due to their functionality. This type of door offers maximum usable opening dimensions while minimising the corridor space used. The adopted technology increases the door's tightness and improves their hygienic parameters and usability.
Combination of stainless steel and composite element makes the doors light and resistant. Polyester laminate used for its production is the only material commercially available that has the Surfaseal® surface protection. Nevertheless the most significant merit is its resistance to impacts that is several times higher as well as twice lighter in weight in comparison with a metal sheet.
Tight sealing due to the technology used,
Simple design of the door, frame and rail enhances reliability,
Very low heat transfer coefficient of the door leaf,
Sliding rail and door frame made of stainless steel,
Door leaf made of polyurethane sandwich panel,
•Width can be customised: 1500mm, 1750mm or 2000mm,
Leaf core thickness: 80 mm,
Doors can be used in growing rooms as well as in cold stores,
Quotation for custom door dimensions available on Customers request.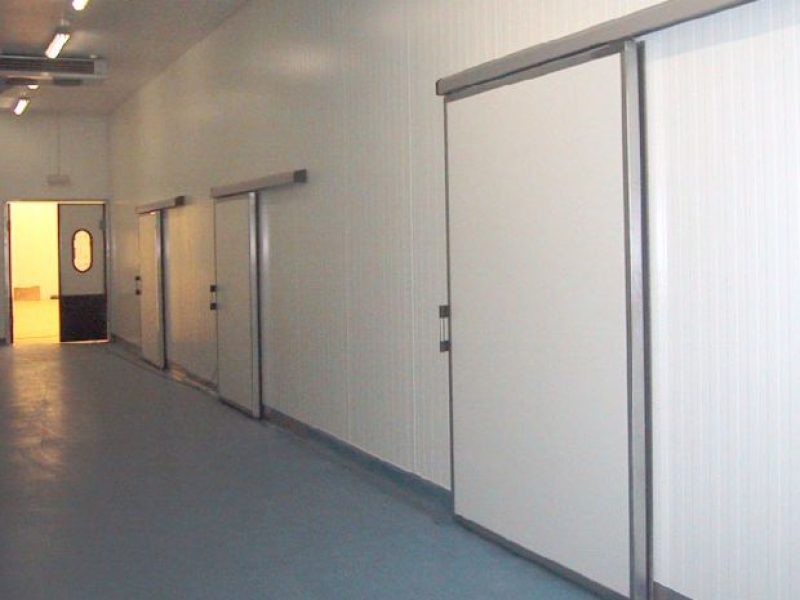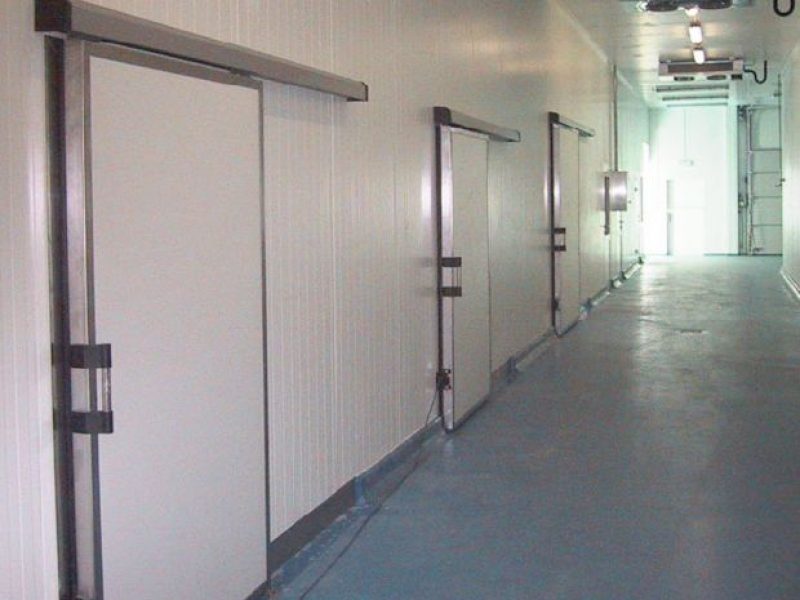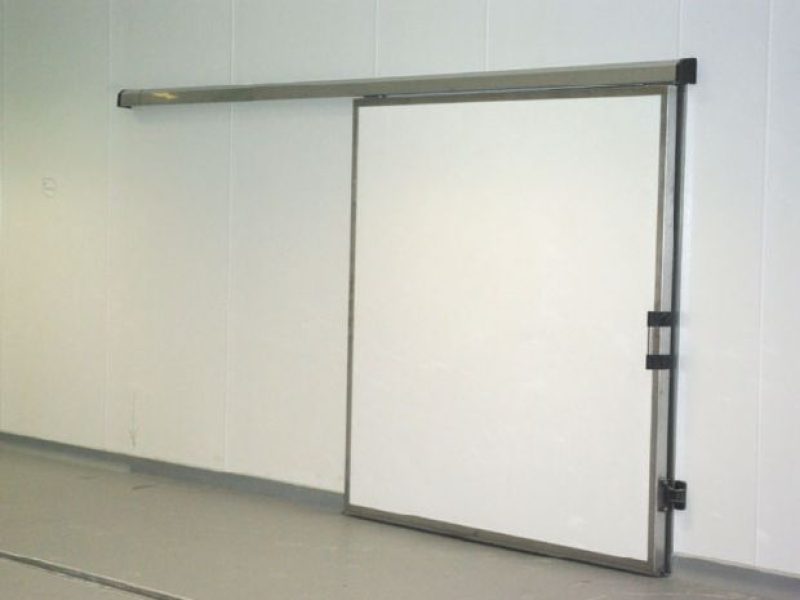 Check how we can help you